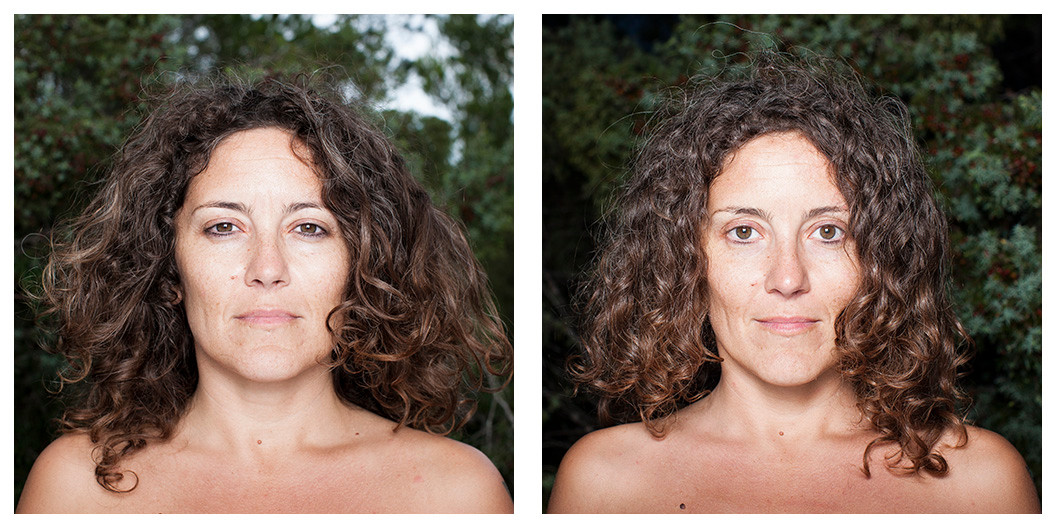 Hello again!
In 2014 I worked in a project titled Vision Questers, it can be seen and read about in the artwork section > Vision Questers.  In this project I photographed persons before and after experiencing a chamanism practice known as Vision Quest.
In October 2015 I decided to live this experience, I climbed up a mountain here in Ibiza and stayed in a delimited space without carrying food or water for a period of 4 days.
I am editing now the photographic material and writing about my experience. Here in the image, at the top of this text, you can see my before-after self portrait.
Soon will be online!
Hola de nuevo!
En 2014 realicé un proyecto titulado Buscadores de Visión, puedes verlo en la sección Obra > Buscadores. En este proyecto fotografié personas antes y después de experimentar una práctica de chamanismo conocida como Búsqueda de Visión.
En Octubre de 2015 decidí vivir esta experiencia, subí a una montaña en Ibiza por un periodo de 4 días y permanecí allí en un espacio delimitado sin llevar agua ni comida.
Actualmente estoy editando el material fotográfico y escribiendo sobre mi experiencia. En la foto de arriba puedes ver mi autorretrato de antes y después.
Pronto estará en mi web!